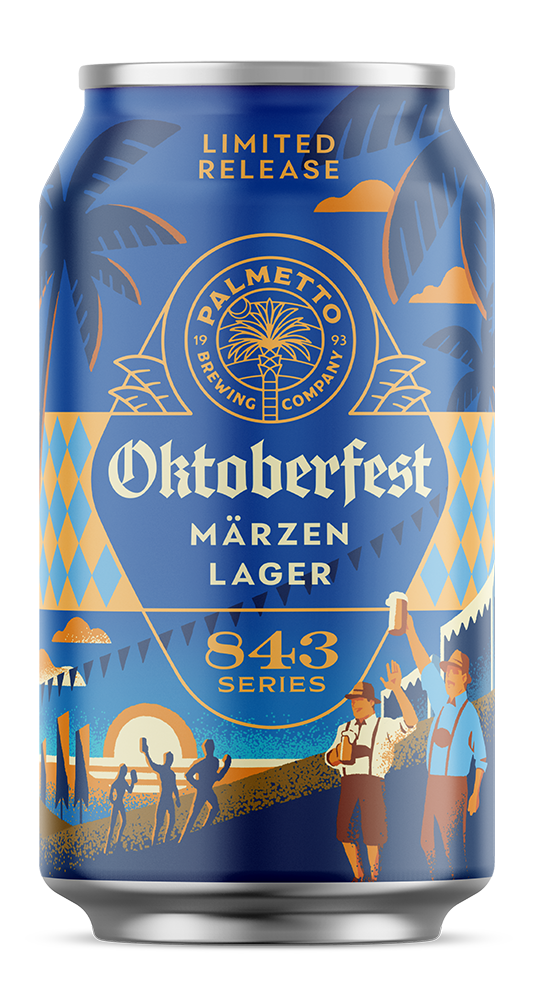 Oktoberfest
Smooth. Bready. Traditional.
Brewed in collaboration with our sister breweries, Oyster City, Catawba and Faubourg, our Oktoberfest is crafted with imported German hops and malt and has a rich toasted malt flavor balanced by spicy hop notes. It finishes smooth and clean and is the perfect beer to keep you dancing to that thumping polka beat.
Malts:
German Pilsner, German Munich, German Caramunich
843 Series
Our limited-release beers and fun fan favorites.