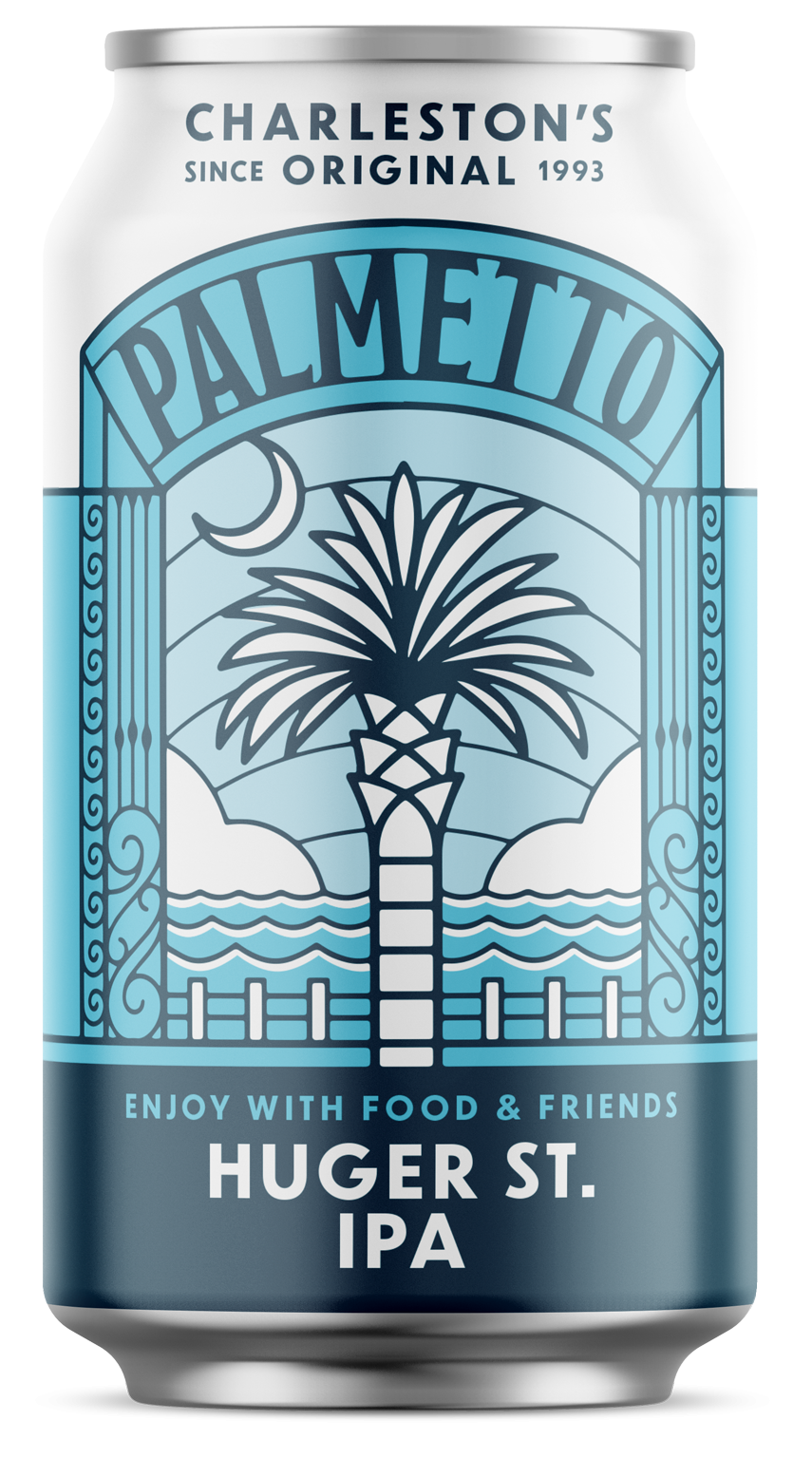 Huger Street IPA
Hoppy. Balanced. Approachable.
They say Charleston is one of the best cities in the world, so what better place to find our favorite IPA? Named after the street that Palmetto has called home since the beginning, Huger Street IPA is our downtown Charleston version of an India Pale Ale. Significant dry-hopping contributes to the aroma and flavor of familiar citrus, while caramel malts and white wheat keep things balanced with a subtle, simple sweetness the likes of which you can only find in the South. It may seem just as easy-drinking and polite as you'd expect a Charleston beer to be, but don't turn your back on it – it's a surprise heavy-hitter. Go ahead and have a sip, we insist. Just make sure you pronounce it like a local – say it with us – hue-gee.
Find Huger St – Click the link to download an excel file of Huger St. placements in stores, restaurants and bars. Please note: Beer has been delivered to these location, however, we cannot guarantee it is still in stock.
Malts:
2-row, Crystal 40, Munich, White Wheat
Hops:
Nugget, Chinook, Calypso, Cascade, Centennial
Mainstays
These beers are available to enjoy year-round.