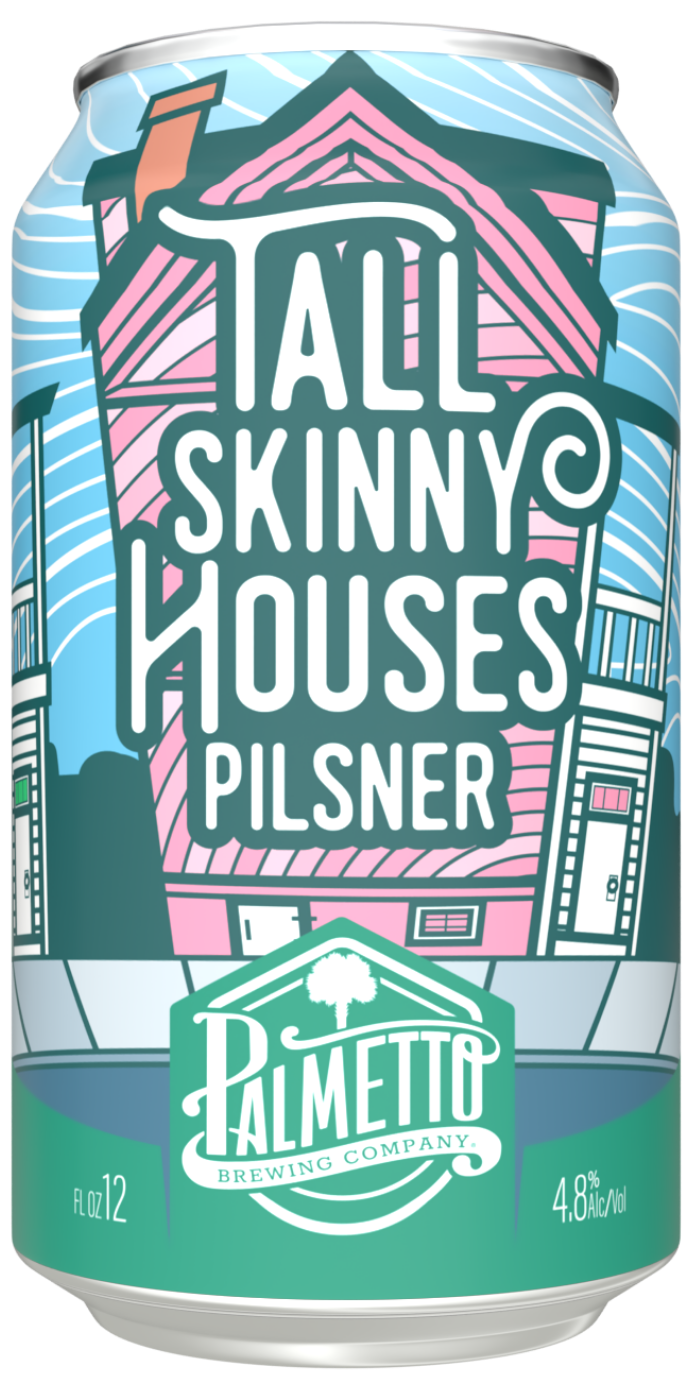 Tall Skinny Houses Pilsner
Hoppy. Balanced. Easy.
We can think of few things more iconic to Charleston than the downtown "single house." Tall, skinny, and sometimes colorful, these old houses can be found all over the peninsula that we call home. So we named a beer after them! Crisp, clean, and exceedingly refreshing, this pilsner starts with subtle malt notes and gives way to a slightly peppery hop finish.
Hops:
Styrian Golding, Triumph, German Perle
Mainstays
These beers are available to enjoy year-round.
Skinny Can
Hard Seltzer
Seasonal
Mainstays
843 Series
Retired