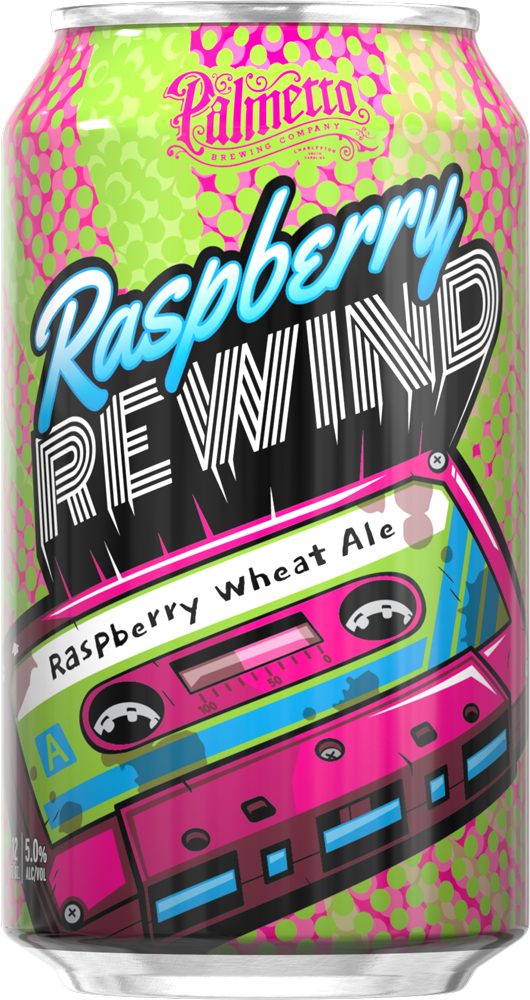 Raspberry Rewind
Spring 2019
The year was 1993. Neon colors and fanny packs were the fashion. Grunge had finally become a commercial success. Yours truly, Palmetto Brewing Company, was founded. The 90s were totally radical, and so is our latest 843-Series seasonal release. Crisp, just a little fruity, and immeasurably refreshing, this beer is the liquid accompaniment to your sentimental soundtrack. Dig out those nostalgic mixtapes, dust off your tape deck, and get sippin'. Just be kind … Rewind.
Malts:
2-row Pale, Flaked Wheat
Retired
These are beers that we've retired. But don't worry.. all the greats come out of retirement.. eventually.
Skinny Can
Hard Seltzer
Seasonal
Mainstays
843 Series
Retired