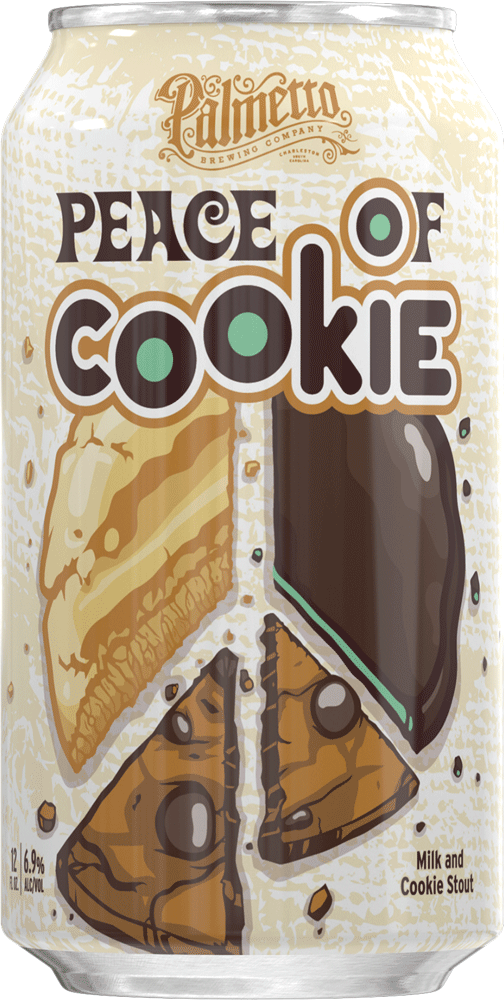 Peace of Cookie
Winter 2020
Chocolate chip. Mint chocolate. Good ol' fashioned sugar cookie. All your favorites are right here in this can. All except oatmeal raisin – you can keep those. A cookie makes everything better, so we decided to bake up a batch of the greatest cookie-inspired stout you've ever had. We even included a dash of lactose as a nod to that all-important glass of milk. Make cookies, not war, y'all.
Malts:
Two-row, Wheat, Chocolate, Roast, Victory, Oats, Crystal
Retired
These are beers that we've retired. But don't worry.. all the greats come out of retirement.. eventually.
Skinny Can
Hard Seltzer
Seasonal
Mainstays
843 Series
Retired