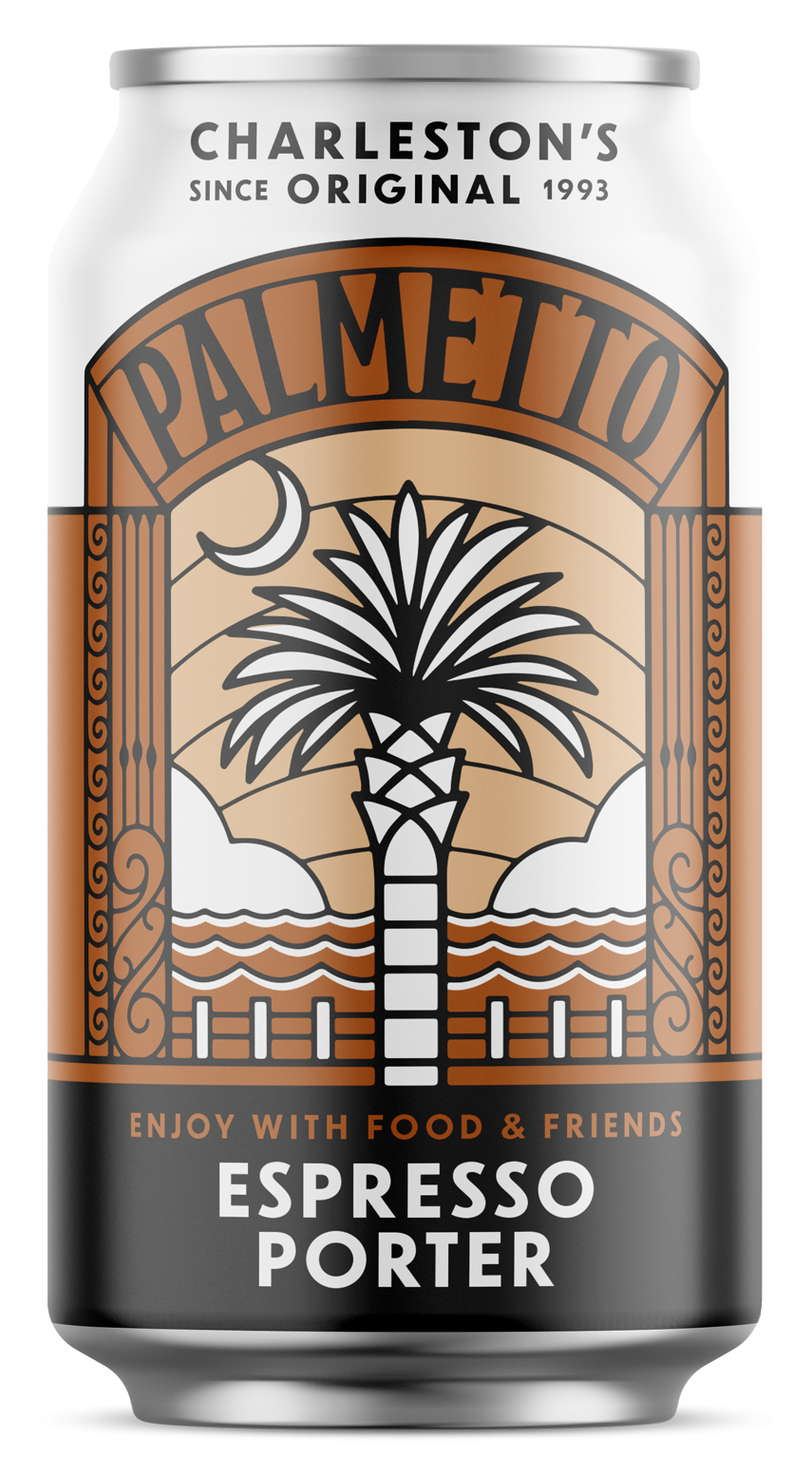 Espresso Porter
Roasted. Sweet. Smooth.
Much like a certain popular candy featuring peanut butter and chocolate, Espresso Porter was a happy accident! The year was 2007. Palmetto had been producing an awesome Porter, and the folks at the coffee roasters next door were roasting some of the area's finest coffee. One day, some of that Porter was inadvertently mixed with a little extra dark roast coffee, and the result was what we now know as Espresso Porter. Medium-bodied, not too heavy, and featuring the perfect blend of bold and sweet coffee notes, Espresso Porter remains the breakfast beer of champions across the Lowcountry!
Release Timeframe:
October 31, 2019
Malts:
2-Row, Caramunich, Carafa, Munich
Hops:
Chinook, Northern Brewer, Tettnang
Mainstays
These beers are available to enjoy year-round.